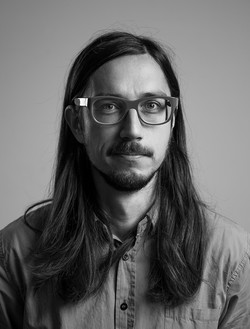 Name and surname: Viktor Debnár
Degree: Mgr.
Department: Arts Institute
Email: viktor.debnar@idu.cz
Telephone: +420 224 809 119
Viktor Debnár is a cultural manager and editor. Since 2015 he has worked at the Arts Institute (literature, editor of the website Culturenet.cz for professionals in culture, Creative Europe Desk – Culture). In 2011–2015 he was a member of the team of the scientific and research project Mapping of Cultural and Creative Industries in the Czech Republic and author of the thematic analysis Mobility Programs (2005) for the Concept of More Effective Support of the Arts 2007−2013. He is the co-author of the successful application for Prague − UNESCO City of Literature (2013/2014). Since 2003 he has worked with the samizdat and exile literature library Libri prohibiti.
Education
2005 – Master's Degree, Institute of International Studies, Faculty of Social Sciences, Charles University in Prague (International Territorial Studies, American Studies)
Membership
2017–present member of the commission at the Ministry of Culture for the support of literature projects (events, periodicals)

2017–present member of the advisory board at the Ministry of Culture – Program of Arts Festivals

2017–present member of the committee at the Czech Literary Centre for residencies

2014−present member of the ATI Committee for Short-Term Mobility

2014−present member of the Science, Research and Publishing Council of the Arts Institute

2015−2017 member of the jury – Czech State Award for Literature

2014–2016 head of the working group Czech Literary Center

2013–2016 member of the Czech Centers Dramaturgy Board for Literature