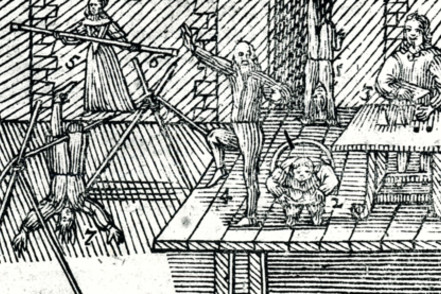 The Arts and Theatre Institute has a long history of conducting research in the field of theatre studies and cultural policy. It produces publications that are of high scholarly content, the preparation of which is thoroughly grounded in research. The conceptual direction of the ATI's research activities is defined by the Advisory Body on Science, Research, and Publishing of the Arts and Theatre Institute and the Advisory Body for Science, Research and Publishing of the Arts Institute.
Research Projects
Research projects of the Theatre Institute
Theatre in all its aspects forms the core area of the Theatre Institute's research work. Research is carried out by the departments of Czech Theatre Studies, Publishing, Information and Documentation, Bibliography, Collections and Archives, by the main Library and the Audio and Visual libraries, and is performed in the course of the departments' work to document, archive, collect, and exhibit materials. As well as research, the Theatre Institute also specialises in publishing original and translated works and the specialised periodical Divadelní revue and in developing historiographic databases.
Research projects of the Arts Institute
Research projects conducted at the Arts institute are primarily devoted to cultural policy as is consistent with the nature of the institute's work. The institute also collaborates with other research and specialised organisations. Since 2015, when a long-term research project titled 'Mapping Cultural and Creative Industries' was concluded, research has primarily focused on addressing individual topics in this area. The applicability of research findings, so that they provide solutions to existing problems, is a priority of the institute. The institute conducts and consults on projects also with administrative bodies, the academic sphere, and other organisations.