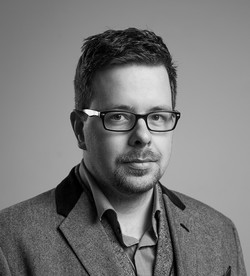 Name and surname: Michal Zahálka
Degree: Mgr.
Department: Publishing department
Email: michal.zahalka@idu.cz
Telephone: +420 724 507 818
Michal Zahálka is interested in French drama (classicist and contemporary), Czech translations, modern British drama, and challenges in theatre translation in general. He works as a specialized editor at the ATI, is a member of the dramaturgy board of the Theatre Pilsen festival, and participates in the organization of the contemporary French drama festival Eat That Frog. Until 2015 he wrote theatre criticisms in journals and dailies (Hospodářské noviny, Lidové noviny). Since 2020 he has been the internal PhD student of the Institute of Translation Studies, Faculty of Arts, Charles University, where he works on the history of the Czech stage alexandrine.
Education
2013 Summer School of Greek Drama in Antiquity, National Kapodistrian University in Athens

2011 and 2015 translation workshop, Faculty of Arts, University in Ostrava

2009–2017 Master's Degree, Department of Theatre Studies, Faculty of Arts, Charles University in Prague (Diploma Thesis: Jindřich Hořejší As a Translator of French Drama)

2008 language exams (English: Cambridge CPE C2; French DELF B2)
Professional résumé
2018–2020 dramaturg in the Prague City Theatres

2015–2017 agent activities in Aura-Pont agency

2019–present translator in the project of translations of English restoration drama REDRAMA (Faculty of Arts, Masaryk University)

2015–present membership in specialized boards NIPOS – ARTAMA (experimental and student theatre, drama)

2014–present regular translations (from English and French – dramatic texts, specialized texts; prose and poetry only occasionally and occasional external editing

2011–present teaching activities at amateur theatre showcases (regional showcases, national showcases, including Jiráskův Hronov)

2013–2019 membership in the theatre grant committee, Ministry of Culture, Czech Republic

2013–2017 membership in the jury of the Mark Ravenhill Award

2012–2017 membership in the drama jury of the Thalia Awards

2011–2015 theatre reviewer in dailies and journals, cooperation with Czech Television and Czech Radio 3 – Vltava

Awards
2015 Václav Königsmark Award (honorable mention)

2014 Scholarship for young theatre critics

2011 Jiří Levý Award, 2nd place in the category of poetry (excerpt from Pierre Corneille's Medea)