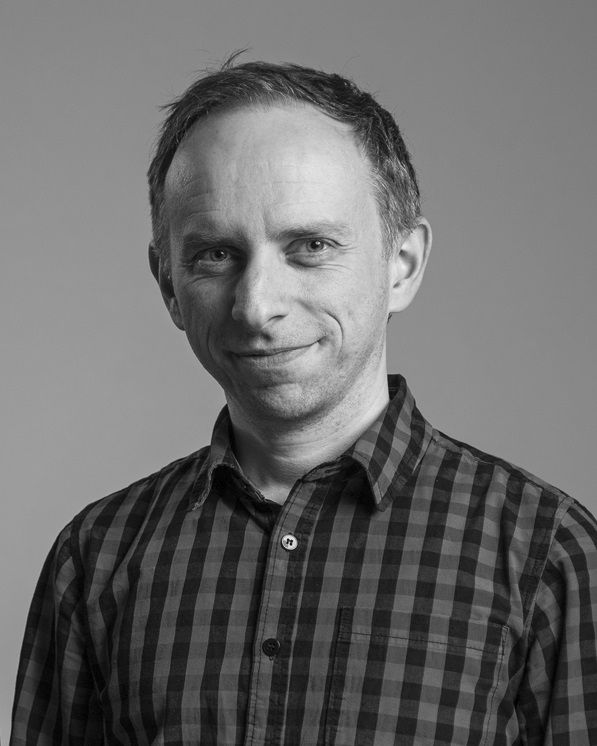 Name and surname: Roman Vašek
Degree: Mgr.
Department: Bibliography Department
Email: roman.vasek@idu.cz
Telephone: +420 224 809 153
Roman Vašek is a journalist and editor in the field of dance and ballet. Since 2000 he has worked at the ATI as a bibliographer. He also participates in projects aimed at Czech ballet – he deals with the social and economic status of dancers.
Education
2006–2007 retraining course Librarianship and Information Sources, National Library of Technology

1993–2000 Master's Degree, Theatre Studies, Faculty of Arts, Charles University in Prague

Professional résumé

2000–present Bibliography Department (specialization: dance), ATI

1998–1999 editor-in-chief, Taneční listy magazine
Specialization and research
Publications – essays, monographs, papers in almanacs, articles in magazines; research in dance and ballet (social and economic status of ballet dancers in the Czech Republic after 1989).
Conferences
Papers at conferences in the Czech Republic (e.g. Transition – second career, 2012; Vision of Dance 2013 – human potential in dance, non-verbal theatre, and contemporary circus; Střed zájmu: Czech Dance in Data, 2018)
Research grants
Increasing the Adaptability of Employees in Cultural Organizations – co-worker, CZ.1.04/1.1.06/33.00030

Thematic Network for Employability of Performance Arts Artists – co-worker, CZ.1.04/5.1.01/77.00318

Paper on the State, Structure, Conditions, and Funding of Art in the Czech Republic – co-worker, DD06P03OUK002
Current memberships and other engagements
2015–present member of the board of directors, Dance Career Endowment Fund

2014–present head of the Thalia Awards jury for ballet, dance and movement theatre
Experience with project evaluation
Ministry of Culture, Czech Republic: Program for the State Support of Professional Theatres – a member of the program board, chairperson

Ministry of Culture, Czech Republic: Cultural Activities: professional dance, movement and non-verbal art – a member of the grant committee, chairman
EEA and Norway Funds: Support of Diversity in Culture and Art in European Cultural Heritage – evaluator

Prague City Authority – evaluator of grant applications in dance